Senior Teams
Our U15-U19 high school aged teams prepare players for success at the highest level of soccer they are looking to play — whether that be high school or college. This program requires dedication and commitment from the coaches, parents and players. Players are allowed to compete for their high school teams during the fall season.
BEST U15-U19 Teams play in the top levels of club competition and participate in technical and tactical training sessions during the winter through spring months. Senior players work with licensed and experienced coaches, many of whom are connected with local college programs. The senior players gain access to top college showcases and tournaments.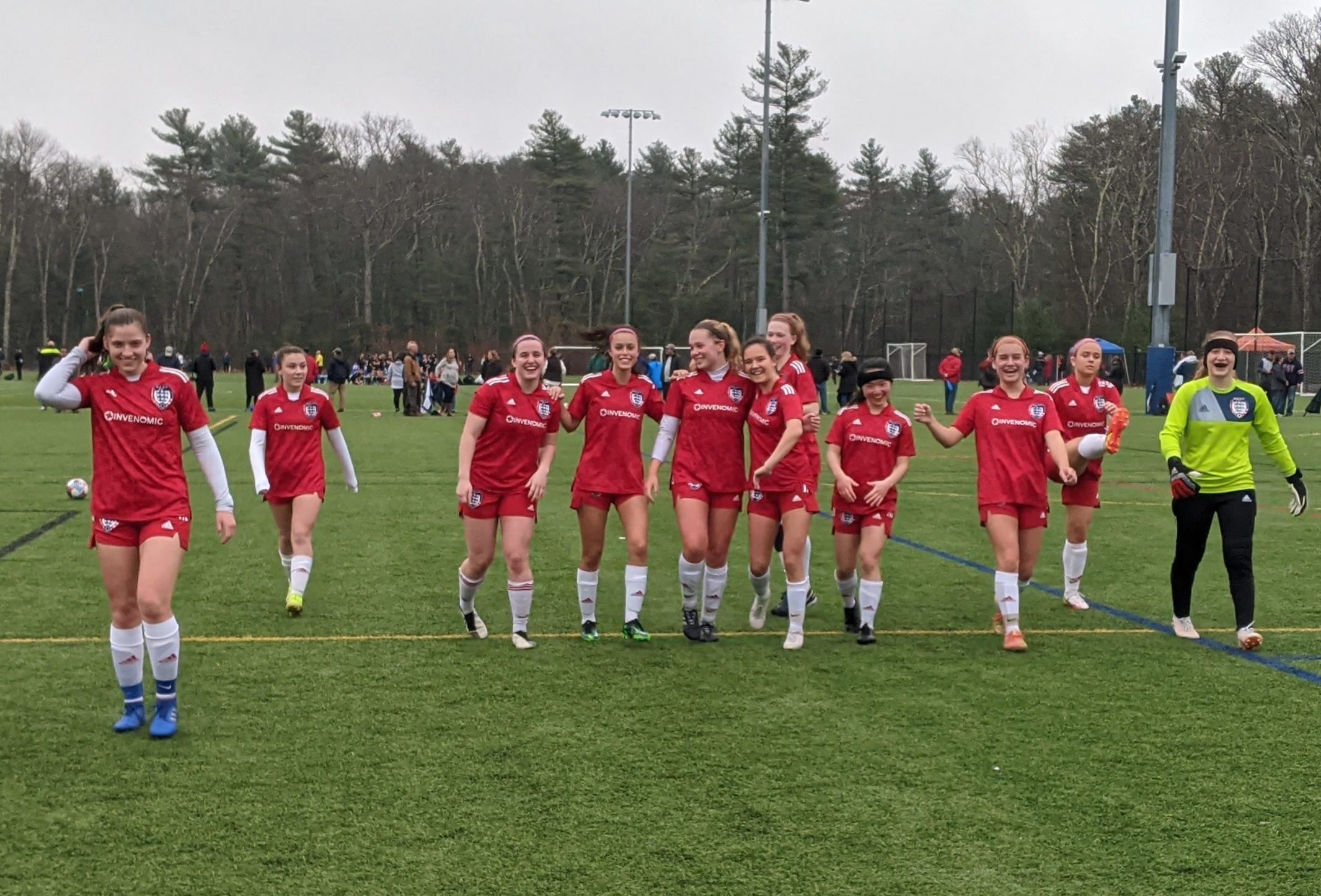 | Summer | Fall | Winter (Mid Nov.-Jan.) | Spring (March-Early June) |
| --- | --- | --- | --- |
| Summer Pick-up Soccer | High School Play | 2 trainings/week | 2 trainings/week |
| Optional Pre-season HS clinics | | GK training | GK training |
| | | 1 tournament | 2-3 tournaments |
| | | Optional Indoor league | 1 league game/week |
Program Overview
Primary Training Locations
---
NEBC (Northborough)
Forekicks Marlborough
League Play
---
New England Club Soccer League (NECSL)
New England Impact League (girls)
USYS Elite Development Program/EDP (boys)
Club Fee
---
The 2022-23 club fee is based on BEST FC providing a comprehensive scope of services – technical sessions, league play (fall and spring for U14 and under), tactical and physical training, and skills sessions – from August through the beginning of June (for junior academy U8 and junior teams U9-U14) and from mid November through the beginning of June (for senior teams U15-U19).
Three tournaments are included in the yearly fee. 
Financial Aid
---
BEST FC is committed to providing a high-quality, affordable youth soccer program, accessible to everyone. To be considered for tuition assistance, applicants must complete an application. Applicants must be in good financial standing with the club and their team from prior years. Please send an email to maria@bestfc.org to request a Financial Aid Application. Once filled out, please email back to maria@bestfc.org for review.
Uniforms
---
All players are required to purchase uniform kit items through Soccer.com. The BEST FC uniform kit runs on a two-year cycle and are valid from fall 2021 through spring 2023 (the 2021-22 season and the 2022-23 season). New players to the club will be required to purchase the Adidas uniform package. The package includes the following items: 3 jerseys, 2 shorts, 2 socks, Training Jacket, Training Pants, and Backpack. Uniforms are on a 2-year cycle. For the 2022-2023 season, we will be in year 2. The uniform package is NOT included in the included in the player fees. Further information will be emailed to new players upon acceptance.