Winter Youth Academy
Girls & Boys Ages 6-11
---
The BEST FC Youth Academy program is designed specifically for those players who desire advanced training from the BEST FC professional staff. Our Youth Academy is perfect for players – boys and girls – who are ages 6 to 11 and looking for professional training conducted in a fun and positive environment.
Offers:
Carefully structured, progressive sessions delivered by professional English coaches
Fundamentals (dribbling, passing, receiving, shooting)
Foot skills and ball mastery
Un-opposed and opposed (with pressure and no pressure)
Spatial awareness (positioning, where to pass, when to get open)
Attacking and defending (1v1's, conditioned small-sided games)
SESSION 1 IS FULL!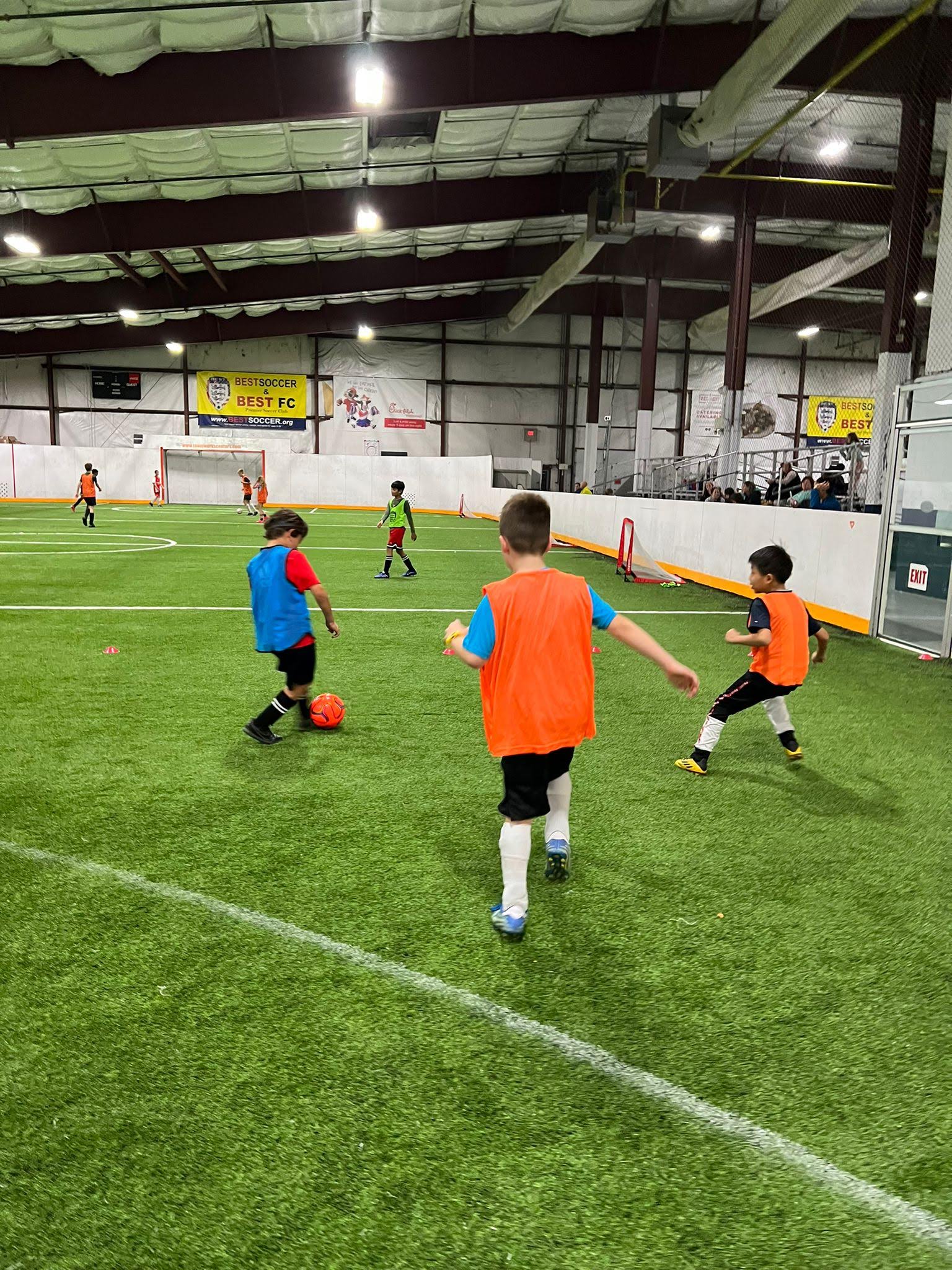 Overview
Winter Indoor Session I (9 weeks)
Winter Indoor Session I (9 weeks)

**SESSION FULL**
---
4:00pm-5:00pm
November 15th – January 17th
11/15, 11/22, 11/29, 12/6, 12/13, 12/20, skip 12/27, 1/3, 1/10, and 1/17
Winter Indoor Session II (9 weeks)
Winter Indoor Session II (9 weeks)
---
4:00pm-5:00pm
January 24th – March 27th
1/24, 1/31, 2/7, 2/14, skip 2/21, 2/28, 3/6, 3/13, 3/20, 3/27
Where we Train
Teamworks Northborough
185 Otis St, Northborough, MA
Cost
Winter I session (9 weeks) – $195
Winter II session (9 weeks) – $195