Winter Futsal
Girls & Boys Ages 8-14
---
Futsal is a FUN fast paced sport that will hone the key qualities of a soccer player better than any other indoor format and these benefits are transferrable to the outside game. Futsal is a self-teaching game. Players are constantly put in situations where they must pass, receive, dribble and move, while under pressure, in a confined space.
The BEST FC Futsal program consists of 30 minutes of Futsal activities and small sided games focused on receiving, passing, dribbling, and shooting under pressure. Players will finish the session with 30 minutes of round-robin Futsal matches.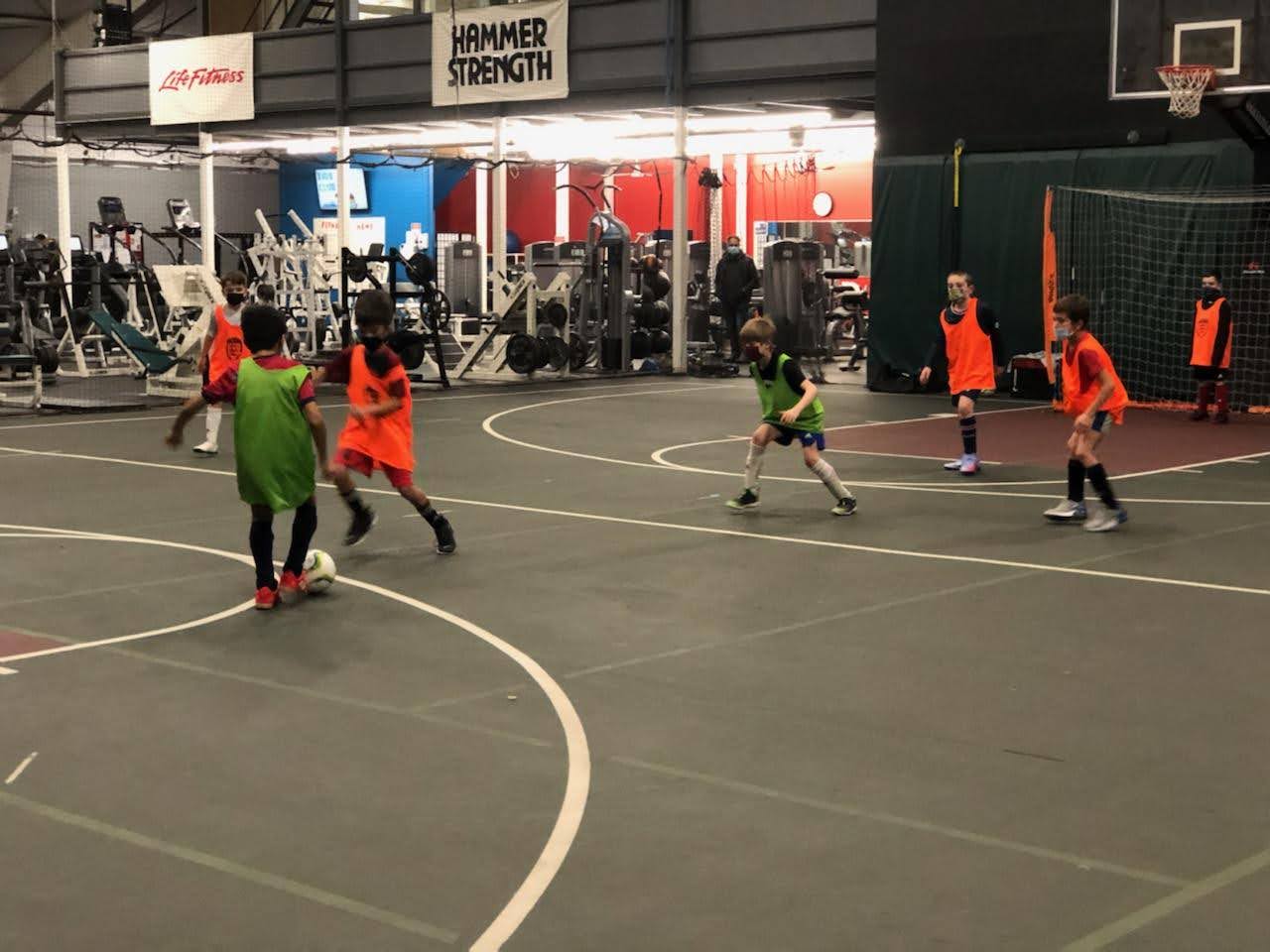 Overview
Training Dates
Dates
Friday's, January 6th – February 17th
1/6, 1/13, 1/20, 1/27, 2/3, 2/10, 2/17
---
Times
2012, 2013, 2014, 2015 from 5:00pm-6:00pm
2009, 2010, 2011, 2012 from 6:00pm-7:00pm
Where we Train
Teamworks Northborough
Futsal Court
Cost
The cost for the Winter Futsal Program is $110
Why Futsal
Fast-paced;
Under pressure play encourages quick and creative decision making
Teaches tactical awareness (i.e. recognizing space, support and pressure), and promotes lots of off-the-ball movement;
Soccer alternative, played in the off-season
Abundance of ball touches (i.e. more opportunities to develop foot skills and improve first touch);
Lots of fun, and high scoring!